Dry Eye
---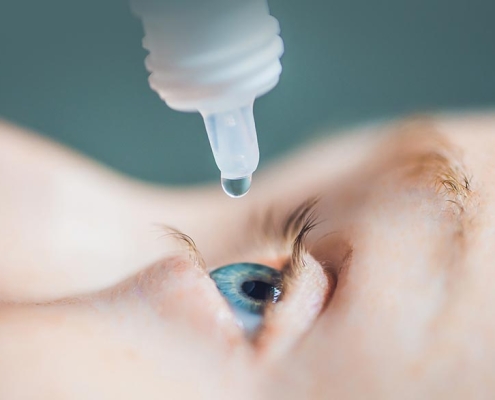 In an age of constant screen time, dry eyes are a common experience for many people in Mississippi. And while they may not be threatening your health, they can impair your vision when you need it most. With locations in Wiggins and Lucedale, the staff at The Vision Center knows that patients can struggle with this condition for years before they really consider their options. More than just picking up a bottle at a drugstore, there's a lot more to know about how to treat it.
How Do I Know I Have Dry Eye in Lucedale, MS?
The most common sensation of dry eye is stinging. This kind of irritation is often felt all over the eye, and you may even think that there are particles trapped in it (e.g., dirt, dust, etc.). Objects may be blurry, and eyes might be red. Plus, you'll probably have some type of light sensitivity. If your eyes are properly hydrated, it may take nothing more than a blink before your sight resets. With dry eye, though, you'll need to do more than that.
Why Do People Get Dry Eyes?
Dry eyes are often an environmental reaction. Anything from contacts to dry air to certain medications can have an impact on how well you can internally regulate the moisture of your peepers. It's easy to think of your tears as nothing more than saline and water, but there's an additional component — and it's all thanks to your meiobomian gland.
Located on the inside of your eyelid, this gland can get clogged pretty easily. As tiny as it is, the consequences can be fairly big if it stops working. Sometimes, it just needs a little heat to break up the clog. Other times, it may require surgical intervention. An eye doctor at The Vision Center P.A. can tell you more about what you need to get the gland back up to par.
Optometrists at
The Vision Center P.A.
Many people won't even notice their dry eye until it starts occurring on a regular basis. However, it's important not to ignore the signs of it, particularly an untreated case can lead to corneal damage. The right doctor can tell you more about how prescription drops, eye masks, or lifestyle changes can help you start seeing more clearly. (It may be as simple as drinking more water or buying a humidifier for your home.) At The Vision Center P.A. our staff has helped people treat this condition so they don't have to experience the constant sting of dry eye.