Contact Lens Prescriptions
---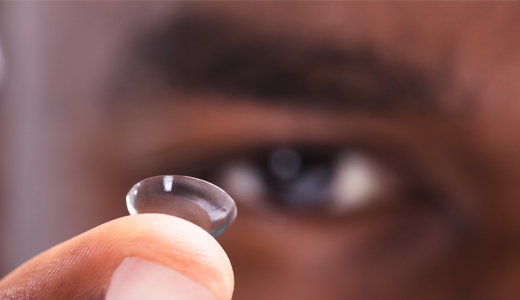 You might have a refractive error if you've been experiencing a blurred or distorted vision. This condition can be corrected with the help of eyeglasses or contact lenses. While eyeglasses are a great option, some prefer contact lenses for comfort and convenience. This post will discuss everything you need to know about contact lens prescriptions.
The experienced team at The Vision Center P. A. is proud to serve the local community with premium eye care services, providing you with timely and effective contact lens prescriptions and fulfillment to ensure that your vision is properly cared for.
What are Contact Lens Prescriptions?
A contact lens prescription is a medical prescription issued by an optometrist or ophthalmologist. This prescription contains important eye information, including lens power, base curve, diameter, and other specifications. This information is used to create contact lenses specifically tailored to your eyes.
Why Do You Need a Contact Lens Prescription?
Contact lenses are medical devices that come into direct contact with your eyes. They require a proper fit to ensure comfort, safety, and optimal vision. A contact lens prescription is essential to ensure that your contact lenses fit correctly and don't cause discomfort or damage to your eyes.
Types of Contact Lenses
Several types of contact lenses are available, each with its benefits and drawbacks:
Daily Wear: These lenses are designed to be worn during the day and removed at night. They can be worn for up to 14 hours daily but must be cleaned and disinfected daily.
Extended Wear: These lenses can be worn continuously for several days, depending on the lens type.
Disposable: These lenses are designed for a specific period, such as one day, week, or month. They don't require cleaning or disinfecting, but they can be more expensive than other lenses.
Toric: These lenses are designed for people with astigmatism and have a different shape than regular contact lenses. They require a more specialized fitting process.
Your Partner in Eye Care Excellence
A contact lens prescription is essential for anyone who wants to wear contact lenses. It ensures that your lenses fit properly and provide optimal vision and comfort. If you wish to use contact lenses, schedule a comprehensive eye examination with our eye doctor. We will evaluate your eyes and determine the best type of contact lenses for you. With a contact lens prescription, you can enjoy clear, comfortable vision without the constant hassle of eyeglasses.
During your next appointment with the competent team at The Vision Center P. A. you can be sure you receive the proper care and guidance you and your loved ones deserve.