Contact Lenses
---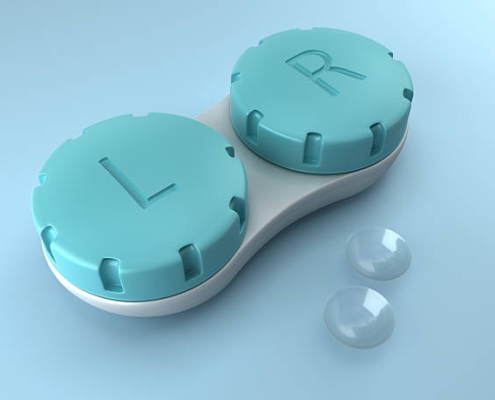 Many patients prefer to wear contact lenses instead of eye glasses. Our doctors in this service area treat visual conditions such as "nearsightedness," "farsightedness," astigmatism, and presbyopia. A special emphasis is also placed on the diagnosis and treatment for patients with unique conditions and visual needs such as keratoconus, astigmatism, post surgical complications and presbyopia.
Contact lenses are not cosmetic devices. Despite what many people believe, contact lenses are medical devices approved by the Food and Drug Administration (FDA) which requires particular or special fitting and care. A healthy cornea on the front of your eye is essential to wear contact lenses.
Our highly experienced doctors use state-of-the-art diagnostic instruments with the most modern contact lens designs to provide the best possible contact lens options for all types of visual needs. We offer an extensive inventory of contact lenses with a wide variety of products from all major contact lens brands.
Our patients receive contact lens packages in the form of care that meets the most basic requirements to the most complex of needs. Our doctors will provide an initial consultation and then the follow-up care that is essential to wear contact lenses successfully.